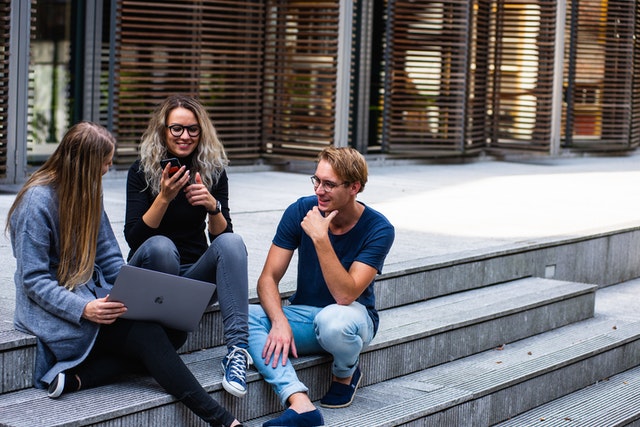 Why You're Better Off Without Frenemies
Do you have friends or frenemies? Some of us hold on to unfulfilling relationships because it's better than being alone. Or maybe it's just habit, but did you know that this isn't healthy? A long term study found that people who are involved in negative relationships are much more likely to have cardiac problems than those without them. This includes fatal heart attacks. It's true that what hurts your heart hurts your heart!
Frenemies also add stress and anxiety to life. Spending time worrying about what to say, how to act, how to get out of seeing this person, or wondering if a comment was a passive aggressive dig takes a toll on your mental health. Nobody needs that.
How Can You Tell If Someone Is a Frenemy?
IT DOESN'T FEEL GOOD TO BE AROUND THEM
The best way to tell if someone is a frenemy is by trusting how you feel. If you feel drained, on guard, fake, or just not good around someone, maybe they don't need to be in your circle. You don't need to justify why you don't want to be around someone. Your feelings are enough. Just say no.
THEY SAY HURTFUL THINGS
Great friends are the people who are brave enough to tell you hurtful truths. Frenemies are people who tell hurtful jokes at your expense, undermine you with their words, or give you compliments that have daggers embedded in them. When words are intended to inflict harm, they are not friendly.
YOU DON'T KNOW WHERE YOU STAND
With good friends, you're sure of your standing. You know that they like you and want to be around you. You don't wonder if they are talking about you behind your back, trying to sabotage your relationships, or using you. With frenemies, you're doubt yourself.
THERE IS NO GIVE AND TAKE
Some frenemies only want to be with you so that they can have an audience. Your role is to admire them, listen to them, and give to them. It's never the other way around. You give them your time, treat them, or praise them, but they never have time for you, don't do for you, and don't appreciate you. Healthy relationships are reciprocal.
THEY GOSSIP ABOUT YOU
It's normal to be upset or perplexed about things our friends do. Sometimes we need to talk about that with other people. "Gossip", however, is talk that is usually false and is always designed to make the other person look bad. True friendship is about trust. Gossip undermines that trust.
THEY AREN'T A FAN
Friends like your social media posts, write positive comments, say supportive words, show up, and take an interest in your life. When you do something that makes you happy, have a birthday, or hit a milestone, they are cheering for you. If they ignore your achievements, this could be sign that they lack empathy, don't want you to be happy, or feel that your success or happiness takes away from theirs. These are not a signs of a healthy relationship.
THEY DON'T SHARE THEMSELVES
Maybe your frenemy isn't really a frenemy. They don't do negative things. They just don't do positive things – like share themselves. True friends have shared interests, talk about things, do things together, and trust each other. Friendship requires more than just being good people to create a bond. Without that bond, there is no meaning. This is why so many people feel lonely in a crowd. Humans need more than just company. We need connection.
So maybe it's time to re-evaluate your friendships. Your life is made of time. If you spend your time with people who aren't nurturing and don't make you feel good, you're setting yourself up for heartache. So surround yourself with good, caring people. It will make you and them happier.